Sheetali Pranayama
Sheetali Pranayama is one of the many types of pranayama or breathing exercises that are mentioned in yogic literature. Read on to find out more about what it can do for you.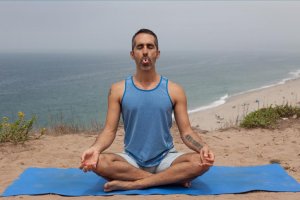 Sheetali Pranayama
What is Sheetali Pranayama?
Sheetali Pranayama is a type of pranayama that is associated with the cooling of the body and mind. The term "Sheetali" is derived from the term "Sheetal" which means cool. It indicates that this type of breathing exercise can help in cooling down our bodies and initiating healing from inside us. When practiced daily, Sheetali Pranayama enables a person to achieve complete calmness of the body and mind. Sheetali pranayama has been mentioned and described in the ancient text of Hatha yoga Pradipika. When you bring down the temperature of your body by performing Sheetali Pranayama, it can help in enhancing the function of endocrine glands and the nervous system. It can also help in retaining youth for a long time and make a person feel relaxed and energetic. You can also control your hunger and thirst effectively by practicing Sheetali Pranayama on a regular basis.
Sheetali Pranayama can work exceedingly well for people in cases of intense physical exertion, hot weather, scorching sunlight, prolonged time spent under direct sunlight, heated emotional situations, hot flashes as well as other heat-oriented circumstances. Sheetali Pranayama can balance the pitta and act as a neutral agent towards kapha and vata. However, you should refrain from practicing sheetali pranayama during the cold winter months or when the ambient temperature is low.
Steps of Sheetali Pranayama
Here are the main steps associated with Sheetali Pranayama.
Firstly, sit comfortably on the ground in padmasana or any other meditative pose.
Place both your hands on the knees.
Bring the tongue out completely and then fold either side of the tongue imitating a straw or tube.
Inhale deeply through this tube-like structure in the tongue.
Close your mouth after Inhalation and exhale gently with both nostrils.
Perform this Sheetali Pranayama for about 8-10 times.
Performing Tips
Sheetali pranayama should be ideally practiced on an empty stomach. You should always practice this asana under the close guidance of a yoga teacher. Once you get used to the steps, you can increase the number of times that you repeat the breathing technique associated with Sheetali Pranayama.
Benefits
These are the main benefits of practicing Sheetali Pranayama.
Sheetali Pranayama can help in curing diseases that affect the mouth, throat and tongue
It is highly effective in managing indigestion and fever.
It can prove to be extremely beneficial for spleen diseases.
It can really work well for various types of pitta related diseases.
Sheetali Pranayama can purify blood completely.
Regularly practicing Sheetali Pranayama can assist in controlling high blood pressure.
The breathing exercise can resolve excess hunger and thirst.
It enhances the flow of life force or prana throughout the various parts of the body.
It can get rid of colicky pain within a short span of time.
It prevents early aging and stops premature hair fall and graying of hair.
Sheetali Pranayama can enhance the overall quality of sleep and ensures that your body has the complete rest that it needs.
It can strengthen the immunity system of the body.
It can work well for cooling down the temperature of the body.
The pranayama can remove inflammations from all parts of the body.
It can also soothe different types of inflammatory skin conditions.
It can help in combating insomnia.
It can be very good for managing hyperacidity.
Sheetali Pranayama can help to control the mind and can work to relieve stress.
It can help to improve the functioning of the digestive system and promotes proper digestion.
Sheetali Pranayama provides the practitioner with a calm mind which can help in dealing with anxiety, restlessness and anger in a productive manner.
Precautions associated with Sheetali Pranayama
Make sure that you follow these essential precautions while practicing Sheetali Pranayama.
Do not practice Sheetali Pranayama if you are suffering from low blood pressure as it can simply aggravate the condition.
If you experience some tingling feeling or coldness around your throat, you do not have to worry as it is completely normal.
Do not force your breathing under any circumstances and allow it to flow naturally
Stop this pranayama if you feel somewhat dizzy while performing it and get back to normal breathing.
In case you are a patient of asthma, bronchitis, various types of respiratory problems or cough and cold, you should not perform this pranayama.
If you are having any kind of heart disease, you should only practice this pranayama without breath retention.
This pranayama is contraindicated for people suffering from chronic constipation.
Do not perform Sheetali Pranayama on very cold days.
This pranayama should not be practiced in areas having critical environmental pollution as it involves breathing through the mouth which lacks filtration features of nasal passages.
Sheetali Pranayama Video
References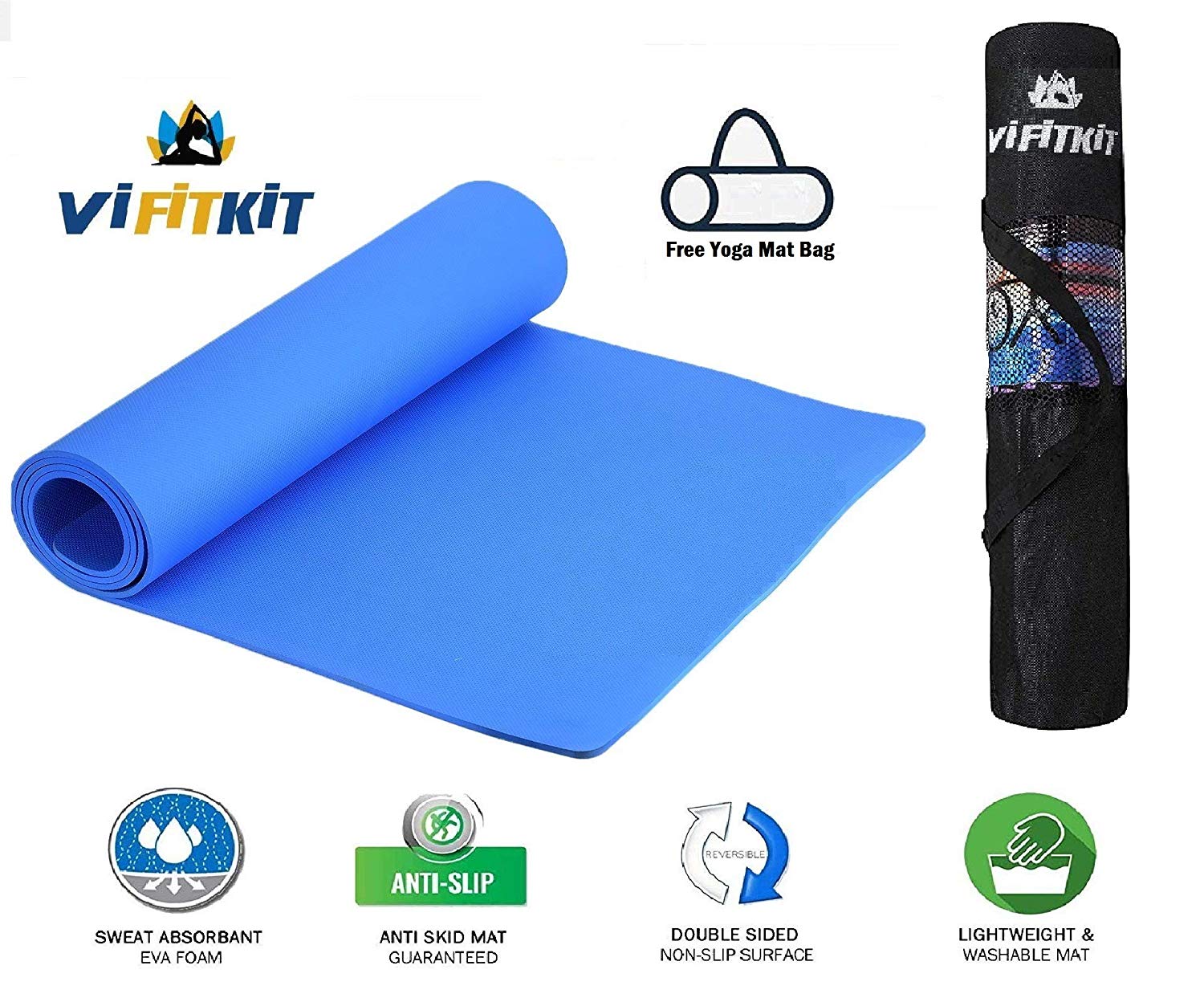 VI FITKIT Yoga Mat Anti Skid EVA Yoga mat with Bag for Gym Workout and Flooring Exercise Long Size Yoga Mat for Men and Women (Color - Blue)
Price: Rs 399.00 FREE Delivery.
Details
Buy Now
About The Product
With high density foam material, The thick ( 3 mm thick ) premium mat with comfort cushion spine, hips, knees and elbows on hard floors. This makes it a perfect size for both men & women.
SWEAT RESISTANT AND WASHABLE YOGA MAT - Next time don't stress when you sweat while doing yoga. The yoga mat is completely sweat resistant and has a Moisture resistant Technology which makes the mat easily washable with soap and water.
This Yoga Mat is designed to give you the most comfortable yoga experience possible. The extra thick mat protects joints without compromising support or stability
DURABLE & ECO FRIENDLY YOGA MAT - The EVA material is extremely durable and eco friendly. It lasts upto 5 times more than a regular plasticky mat! The material is biodegradable and free from PVC, silicon, latex and other toxic materials. We believe in creating quality and Eco friendly products for our customers!
Care Tips: Do not place in washing machine or dryer, Please clean before and after using, clean regularly and keep it dry for healthy using.
Pages
Categories