Bhujangasana
Bhujangasana or the Cobra Pose exercise is an important part of Surya Namaskar. It is a form of Ashtanga yoga that can stretch the abdomen, thorax, lungs and shoulders as well as strengthen the vertebral columns. Practicing Bhujangasana regularly can offer a wide range of health and spiritual benefits.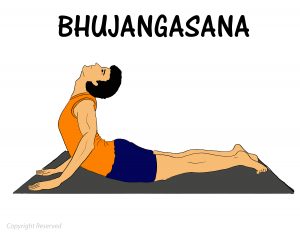 Bhujangasana
Steps of Bhujangasana
Learning about the cobra pose techniques is vital before you start performing this asana. The correct Bhujangasan posture can help you to obtain the maximum benefits from this pose.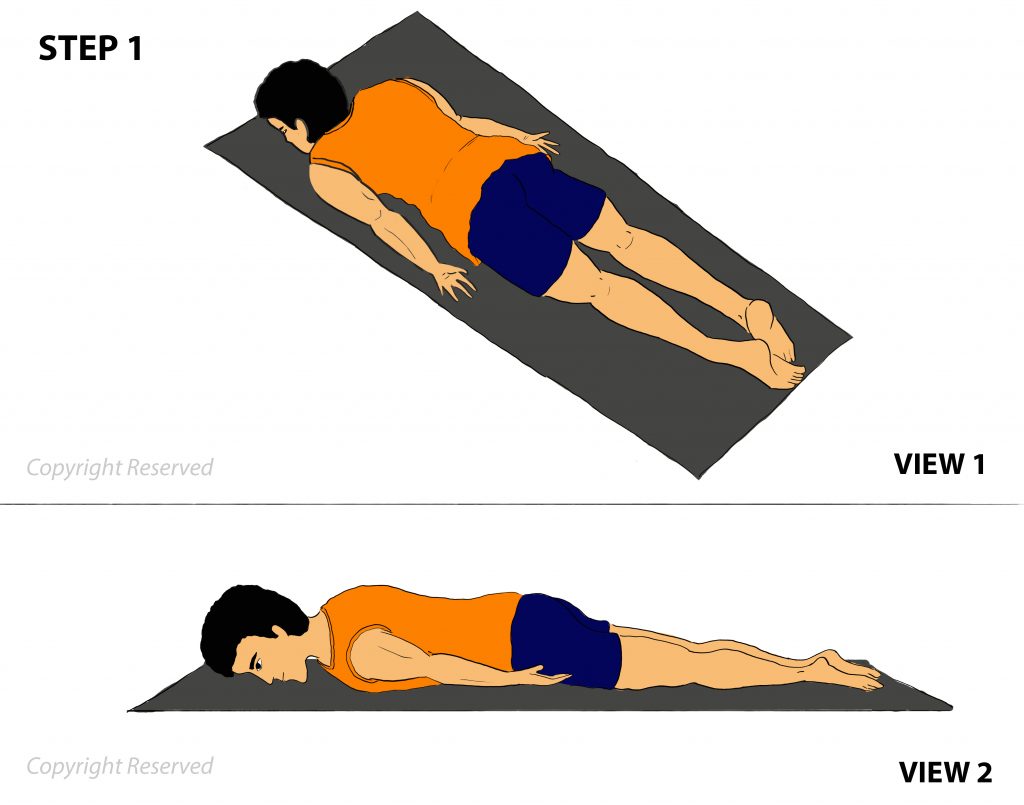 bhujangasana step-1
Move your hands gently to the front, keeping them at shoulder level and then place the palms on floor.
`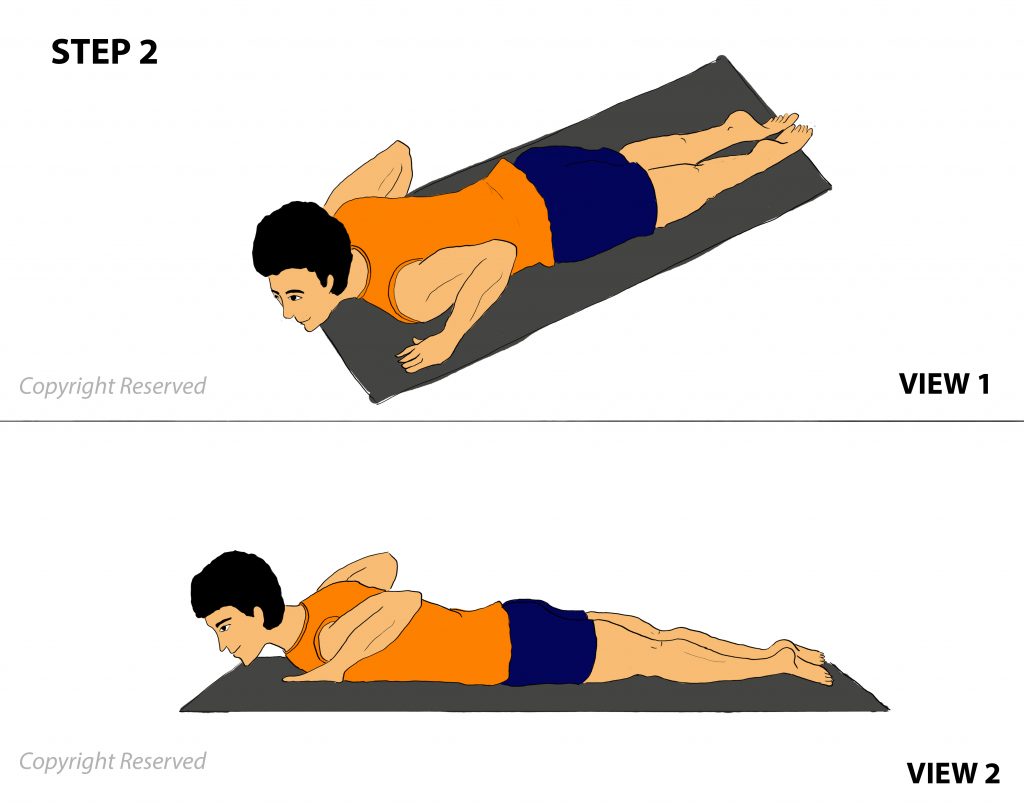 bhujangasana step-2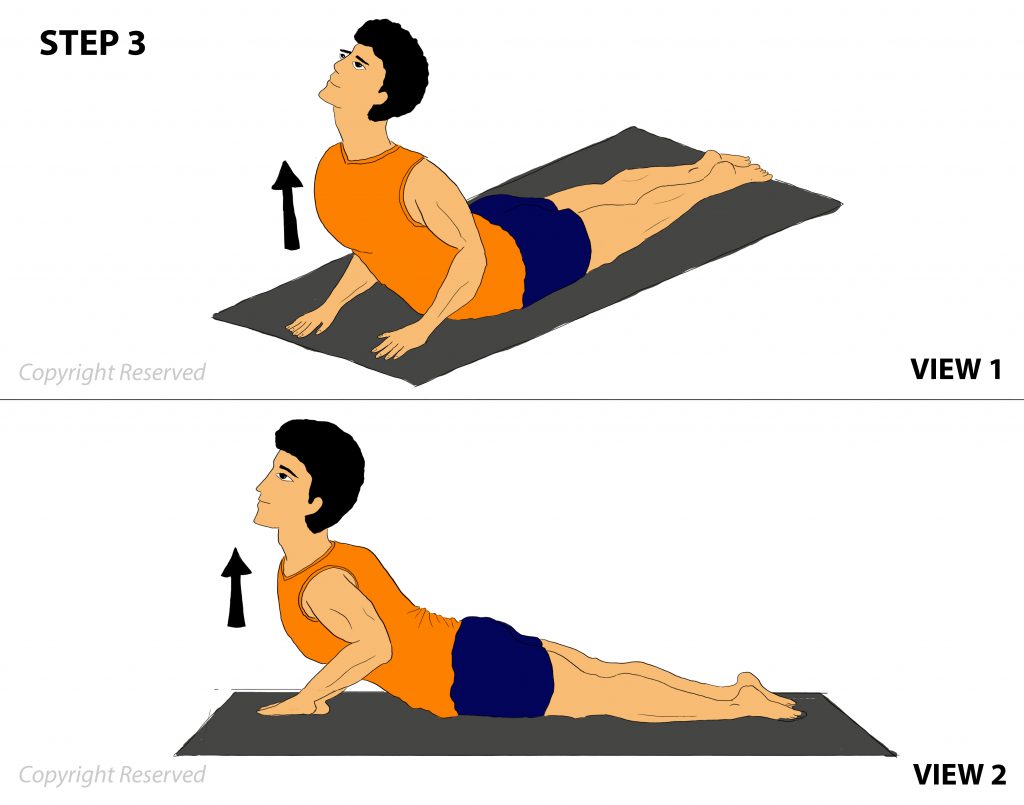 bhujangasana step-3
Arch your neck backwards so as to replicate a cobra with raised hood. Make sure that you keep your shoulder blades perfectly firm. Your shoulders should also be away from the ears.

Press the feet, thighs and hips to the floor.

Hold in this position for about 15-30 seconds as you keep breathing normally. Make sure that you feel your stomach gently pressed against floor. As you practice the asana, you can hold the asana in this position for up to 2 minutes.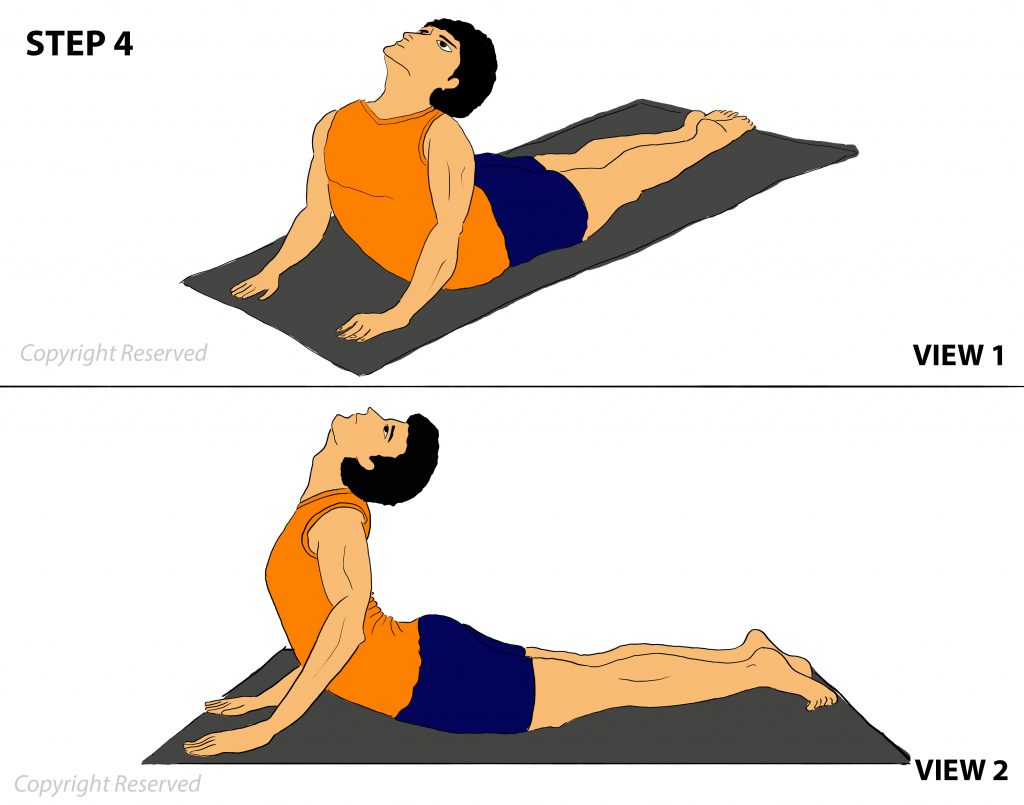 bhujangasana step-4
bhujangasana step-5
Place your hands gently under your head. Slowly rest by keeping your head on a side and breathe.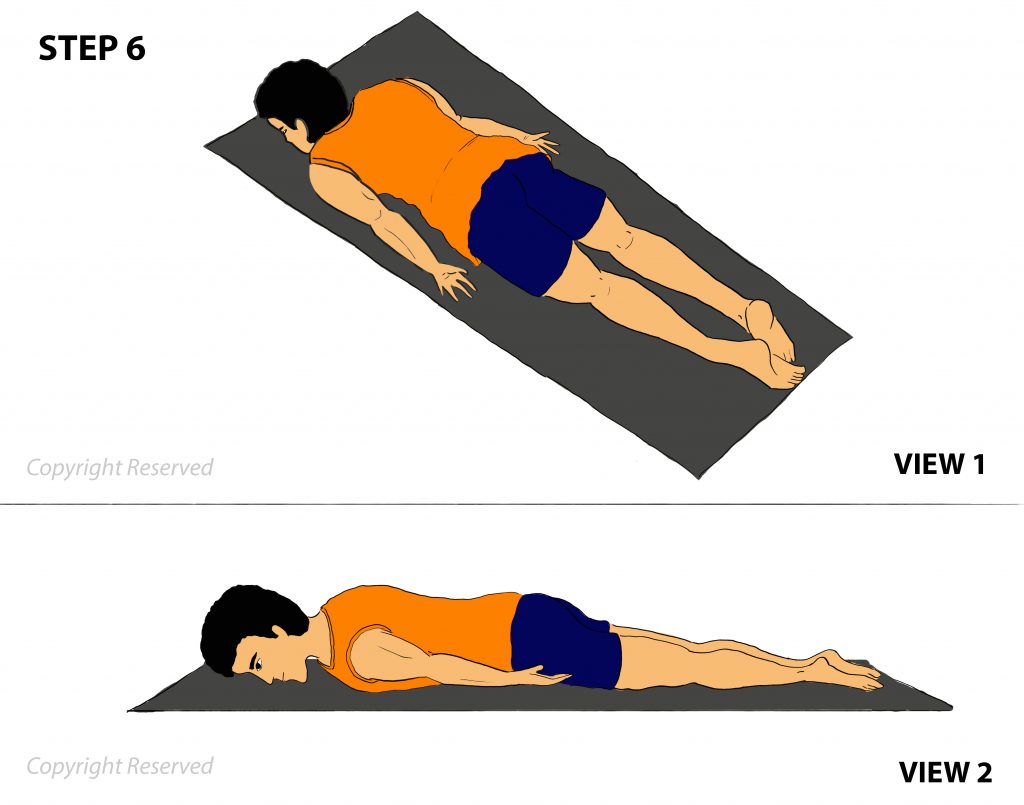 bhujangasana step-6
Preparatory Poses Associated With Bhujangasana
Before you actually start with Bhujangasana, you need to prepare your body for it. This is something that you can do with the help of the following asanas.
Urdhva Mukha Svanasana
Sarvangasana
Setu Bandhasana
Performing Tips
Keep your bowels and stomach empty prior to practicing cobra pose of Bhujangasana. Make sure that you eat your meals about 4 to 6 hours before performing this asana just so that the food gets properly digested and you have enough energy during the practicing of Bhujangasana.
It is always a good idea to practice Bhujangasana early in the morning. However, if you find it difficult to do so, you can also practice it during the evening.
While performing the asana, make sure that you keep things light especially at the beginning stages. This is to make sure that you do not end up hurting your neck and back. You should also keep the duration of the exercise short. As you get more used to the asana, you can keep on increasing the duration for the asana.
The Science
Bhujangasana or Cobra Pose is widely regarded as an important yoga pose that can offer a wide range of health benefits. It functions as an excellent backbend pose that helps to strengthen and tone the spine thus making it more flexible. This also helps to make the reproductive and digestive systems highly efficient.
Bhujangasana is also a great exercise which helps to open up the energy chakras. Bhujangasana helps to work on 4 out of 7 chakras, namely, the Svadhisthana Chakra, the Manipura Chakra, the Anahata Chakra and the Visuddhi Chakra. Practicing Bhujangasana with opened eyes can help to improve vision. As you look upwards while performing the asana, it stretches and stimulates your optical nerves thus helping to improve vision.
Benefits of Bhujangasana
Here are the distinct benefits of practicing Bhujangasana:
Elevates mood
Soothes sciatica
Improves digestion and helps to get rid of constipation
Increases flexibility
Invigorates the heart
Stimulates the thorax
Relieves fatigue and stress
Tones and firms the buttocks
Improves menstrual irregularities
Strengthens the shoulders and arms
Helps to significantly reduce belly fat
Helps to remove the symptoms of asthma
Strengthens the spine thus making it more flexible
Stimulates organs in abdomen, such as the kidneys
Decreases sensations of stiffness in the lower back area
Stimulates the reproductive, urinary and digestive systems
Helps to effectively regulate metabolism as well as balance the weight
It stretches and tones the muscles in the chest, shoulders and the abdominals
Opens the chest thereby makes it possible to clear passages of the lungs and heart
Improves the circulation of oxygen and blood, especially throughout pelvic and spinal regions
Precautions and Contraindications Associated With Bhujangasana
You should definitely avoid performing Bhujangasana if you have any of the following health issues:
Hernia
Pregnancy
Headaches
Back injuries
Carpal tunnel syndrome
Recently undergone abdominal surgeries
Cobra pose for back pain is strongly contraindicated
Doing Bhujangasana regularly can improve your digestion and increase flexibility of your spine, which is going to keep you young and energetic for a long time. Make sure that you follow the steps closely while performing the asana.
References
Click Here
Click Here
Click Here
Click Here